Last week, it was announced that Spider-Man: Homecoming star Tom Holland was cast as Nathan Drake in the upcoming live-action adaptation of Uncharted. The film will be based on the Naughty Dog video game of the same name. The film will take the story back to Nathan Drakes early days, which will chronicle how he became a treasure hunter. Tom Holland recently talked about his casting choice for the supporting role of Sully.
Tom Holland is earlier than any portrayal of Nathan Drake in the games, but this move by the studio is likely aimed at setting up a long-standing movie franchise. Casting Holland as Drake will allow the franchise to be a mainstay. As a result, you can expect plenty of sequels to come. It is a move that game developer Eidos Interactive did with the Tomb Raider franchise, giving Laura Croft new life.
Casting Tom Holland also gives the studio room to cast a younger actor to play Victor "Sully" Sullivan, rather than making him old like the games. Holland told Yahoo Movies that he has some ideas at who should land the role of Sully:
"I think Jake Gyllenhaal could be really cool. But I actually went to the Jurassic World 2 film set the other day to visit my friend who's directing it and Chris Pratt is on that film, who I've become very good friends with over the last few months. I think he would be a great Sully, I think it could be cool.

Because if it was an older movie, I would say that Chris should play Nathan, but I think he would be a cool Sully, and I love working with Chris, so if I could work with Chris some more that would be great."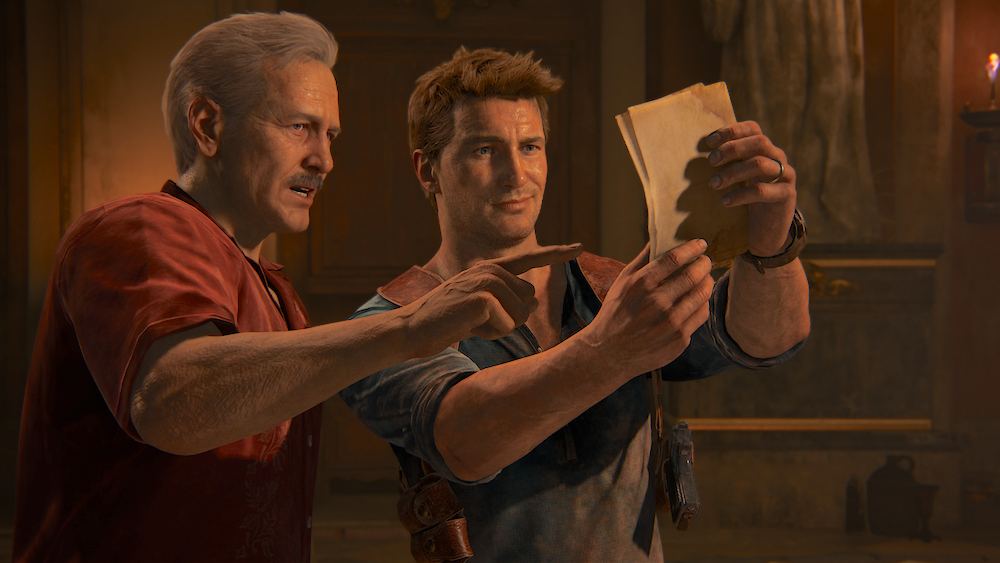 Chris Pratt passed on the role, when it was meant to be a direct interpretation of the Uncharted games. Other notable names attached to the role of Nathan Drake were Mark Wahlberg, and fan-favorites Frank Grillo, and Karl Urban.
Shawn Levy was set to direct the film. Joe Carnahan finished a draft of the script that would make the film an R-Rated Indiana Jones. With the young shift of the casting, consequently this will more-than-likely change as well. According to Holland, he and Sony Pictures Tom Rothman came up with the idea to make Nathan Drake young, rather than old. This came up as Rothman spoke with Holland about potential films he would like to do with Sony Pictures. Holland said of the young approach:
"It's an exciting one, didn't know much about it. It was a conversation I had with Tom Rothman, about the potential of different movies that I'd like to work with for Sony. I had the idea that maybe a young Nathan Drake is something that audiences would be very interested in. I met Shawn at the MTV Awards and we had a brief chat about the potential of doing an origin story. Rather than copying what the games have done. And it seems like people are really excited about it."
There is no release date for Uncharted at this time.
Do you think that making a Nathan Drake origin story is a good move by Sony Pictures and Uncharted? Let us Know in the Comments below!